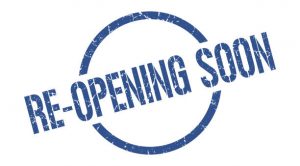 Update April 23, 2020
I know that all of you are eager to book an appointment knowing that the stay at home order will be expiring May 1. I am eager to have you back in my chair. I want to wait a few more days until I open online booking back up. I am a little reserved in thinking that the barbering industry will not be able to reopen on May 1. The governor is supposed to be having a press conference today or tomorrow about which businesses he wants to reopen. In a news conference yesterday, he said something along the lines of wanting businesses to really practice social distancing. There is not much social distancing in barbering. This is what has me concerned.
Then there is the mayor of Sumner County I have to be concerned with. He may come out with an extended order to stay at home for Sumner County. I do not have a reason to believe that he will do this, but I am cautious. The owner of the salon suite that I rent from has been following the mayor's lead and closed the building to businesses that operate in the salon suite. The salon suite owner might continue do this if the mayor decides to extend Sumner County's stay at home order.
I will be working longer hours when I open back up, for a temporary time. I want everyone to have a spot as soon as possible. I will be sending out an email, posting on this blog, and posting to my social sites as soon as I reopen online booking, so don't worry.
Again, thank you for your eGift Card purchases, texts, calls, and emails through this difficult time. It means the world to me and my family.
Be on the lookout for another blog post soon after the governor holds his press conference. I will be watching closely.
Hopeful to get back to business Friday May 1, but I am still reserved to think that the barber industry will not be able to reopen then.